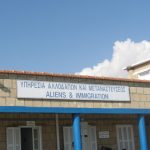 Europeans and several other nationalities may visit Cyprus for up to three months without a visa. The CyprusVisa site explains exactly what is required for citizens of those countries where visas are required. However, if you want to live on the island for more than three months, you must pay a visit to your nearest Cyprus Immigration department.
Before Cyprus was in the EU, foreigners could apply for 'pink slips' which allowed us to remain for up to a year. We were given 'Alien Registration Cards' (ARCs) with a photo, an identity number and other information. Each year, before the current pink slip expired, we had to go back to Immigration and apply for another year. We had to have rental agreements, various certificates, bank statements and – if relevant – work contracts or proof of pension. The most important thing was demonstrating that we had sufficient income to survive. For the most part, it was tedious but straightforward.
The EU and Yellow Slips
When Cyprus entered the EU in 2004, the status changed for citizens of other EU countries. We were able to live and work here without permits. However there was a great deal of confusion about whether or not we needed to visit the Cyprus Immigration department again. Some people went there and applied for 'yellow slips'. These are A4 sized documents which have replaced the ARCs. Yellow slips don't have expiry dates for EU citizens. For non-EU citizens they may also be granted, but usually have a date of five or ten years on them.
The procedure at Cyprus Immigration
The first thing is to go to your local Immigration department. These are usually open from about 9.00 in the morning until about 1.30pm during the week. They close on public and religious holidays, and sometimes for a couple of weeks in August. There is a secretarial office where you can ask for an appointment and an application form.
Appointments are usually at least two or three weeks after the date of applying.  In the meantime, you must gather up the paperwork required, and make copies of it all. You have one appointment for a whole family, and the application form lists details of them all. Unfortunately the list of requirements can be quite badly photocopied, and it's not always obvious what you need to provide. It's always best to have more than the basic minimum.
Paperwork needed for yellow slips
In addition to filling in the application form, what everyone needs is:
Current passport, which must be valid for at least six more months
Rental agreement or deeds of house or contract of sale
Proof of health insurance in Cyprus (various options given)
The most recent three months' worth of Cyprus and/or foreign bank statements
€20 in cash per applicant
If you previously had an ARC or a yellow slip that is expiring, you must bring that too.
Other documents which you may need, if relevant:
Signed and stamped letter from employer
Social Insurance payment certificate
Proof of pension
Marriage certificate
Birth certificates of children
Letter from school
You may also need passport-style photos of all applicants.  Everyone must be present, other than children who are in school. If you have all your documents and photocopies, the interview may be fairly quick and straightforward. Sometimes yellow slips are issued after just ten minutes or so. If something is missing – for instance if they don't consider your health insurance sufficient – they may give you another appointment and tell you to sort it out.
Why Cyprus Immigration may refuse yellow slips
In 2012 Cyprus Immigration refused to grant us yellow slips because we could not prove that we had sufficient income. We were working in a voluntary capacity, with regular support from the UK. Despite our bringing more than three months' worth of bank statements, Immigration did not accept it. But they told us that, as EU citizens, we didn't need yellow slips anyway. Our ARCs were sufficient to make us legal.
However, if you want to work with children or anyone vulnerable, you need a police check. You need a yellow slip for that; an ARC is not sufficient. If you want to apply for naturalisation/citizenship, after living in Cyprus for at least seven years, you need a yellow slip for that too.
As the UK will be leaving the EU within the next couple of years, it's important for UK citizens to ensure that their status is legal. So we returned six years after we first applied. Our only 'guaranteed' income was a small work pension, which kicked in a couple of years earlier.  But that was fine; the interview was straightforward, and we now have yellow slips.